At PostPilot you can delight your customers with one of our printed postcards or create a one-of-a-kind experience with our handwritten cards.
We offer three types of postcards. All postcards are printed on premium card stock and are: two-sided full-color, full-bleed, and UV coated on the front.
In other words, they are printed on high-quality card stock, have a nice, shiny finish to them, and the design goes edge to edge without an unwanted extra border around it!
Our 3 postcard size options: 4" x 6" Postcard | 6" x 9" Postcard | 6" x 11" Postcard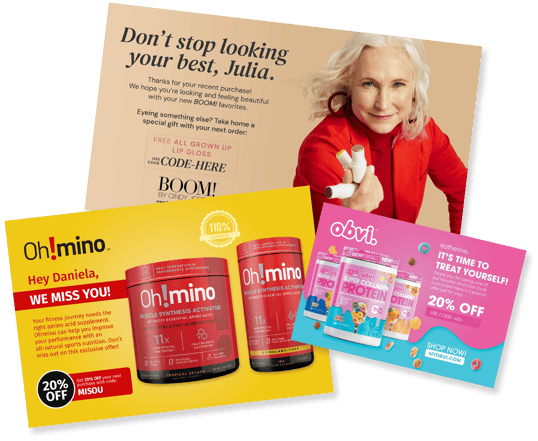 We also offer our new 4" x 6" handwritten cards. They are the perfect way to get a personalized message out to your best customers. Our state-of-the-art robotic technology handcrafts each message in a variety of styles to deliver a truly unique and memorable experience. To top it all off, we affix every hand crafted letter with a real stamp and handwritten postage.