Setting up Sends in your Flow
Once you've created Triggers, Filters and Delays, you're ready to define the parameters of the cards you're going to send. To do so, tap the + icon again and tap Send. This will call up the Send modal.
Select your design, apply any appropriate coupons and set a US return address if desired.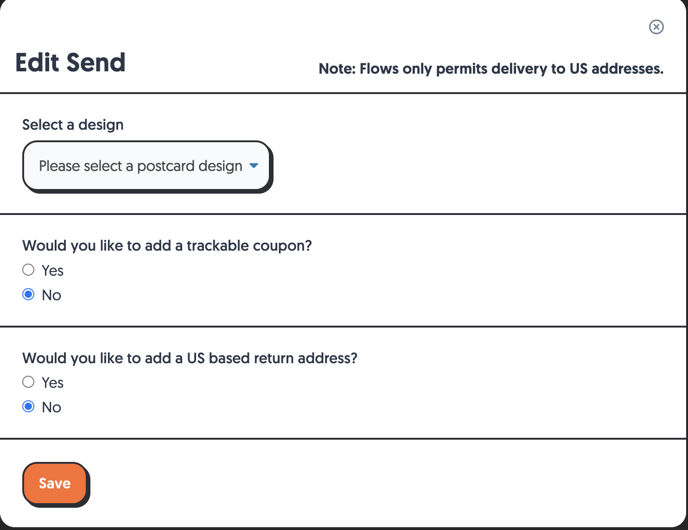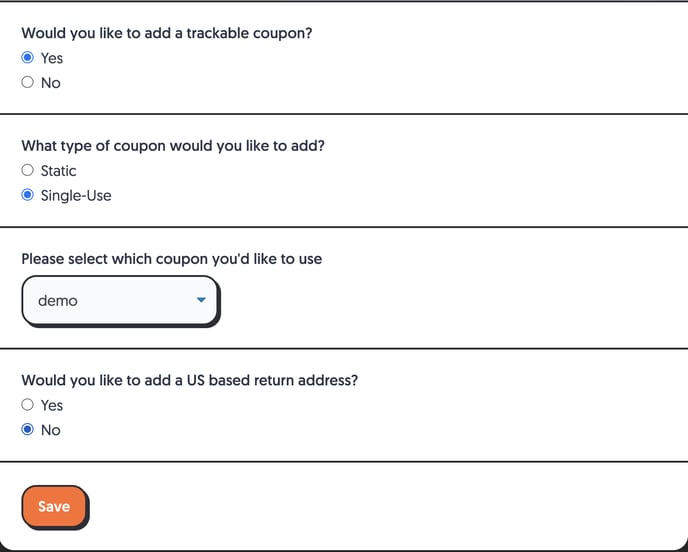 When you're ready to start listening for events and send cards, you'll need to first activate your Send block. That the toggle and confirm on the next screen.