In this article we'll walk you through how to exclude customers from receiving a postcard. These steps apply to all stores that are utilizing our Shopify integration.
Step 1:
First, go into your Shopify store and a tag to the customer account you wish to exclude. Once you have created the tag in Shopify, login to the PostPilot app and select Segments using the left side navigation bar.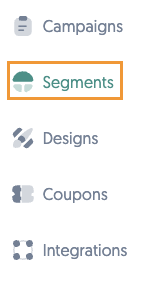 Step 2:
Create a New Segment using this article and then follow the remaining steps below.

Step 3:
Once you are on the Segment page, click Add Filter under the Strategy section.
Note: You want to add anyone that is not on the Postcard-Optout list to your segment

Step 4:
From the filter drop-down list, select Tags. Simply mirror the screenshot below to exclude customers who no longer wish to be on your mailing list.
Send to all customers that do not contain the tag Postcard-Optout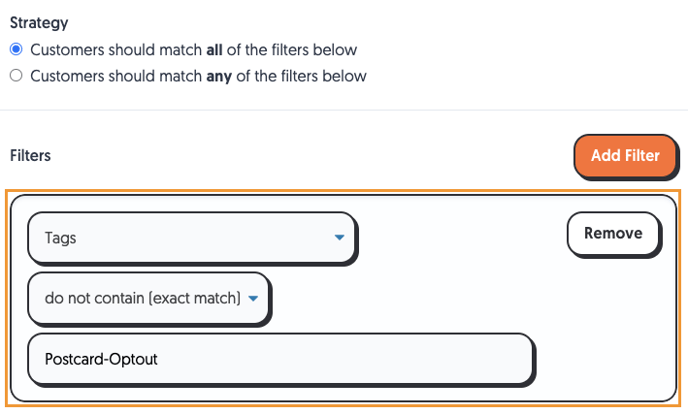 Step 5:
Click on Save when complete or continue adding filters to complete your segmentation.