In this article we'll help you get started designing your postcard using our online Editor.
Step1: Let's Begin!
Head to the Designs tab, then click New Design.

Step 2: Choose your Postcard
Select the postcard size you would like to design.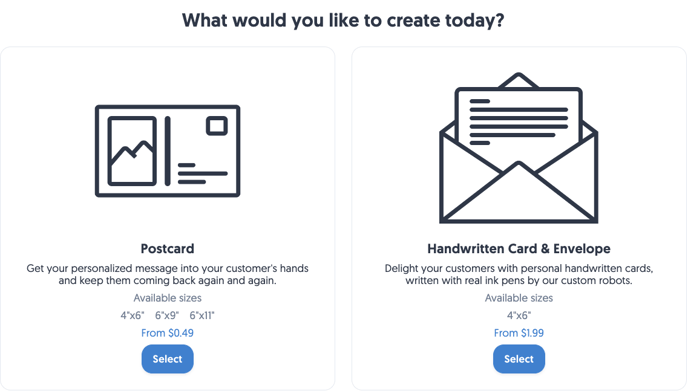 Step 3: Choose your Design
Choose to create your own custom design or pick from one of our handcrafted templates.

Step 4: Get started designing
PostPilot gives you options when starting your design. Whether you choose a simple background color or upload you own custom design background, you'll get going in no time.
Please note:
The Dotted Red Line = the approximate
cut
line.
The Dotted Blue Line = do
not
put any text or info
outside of
the blue line.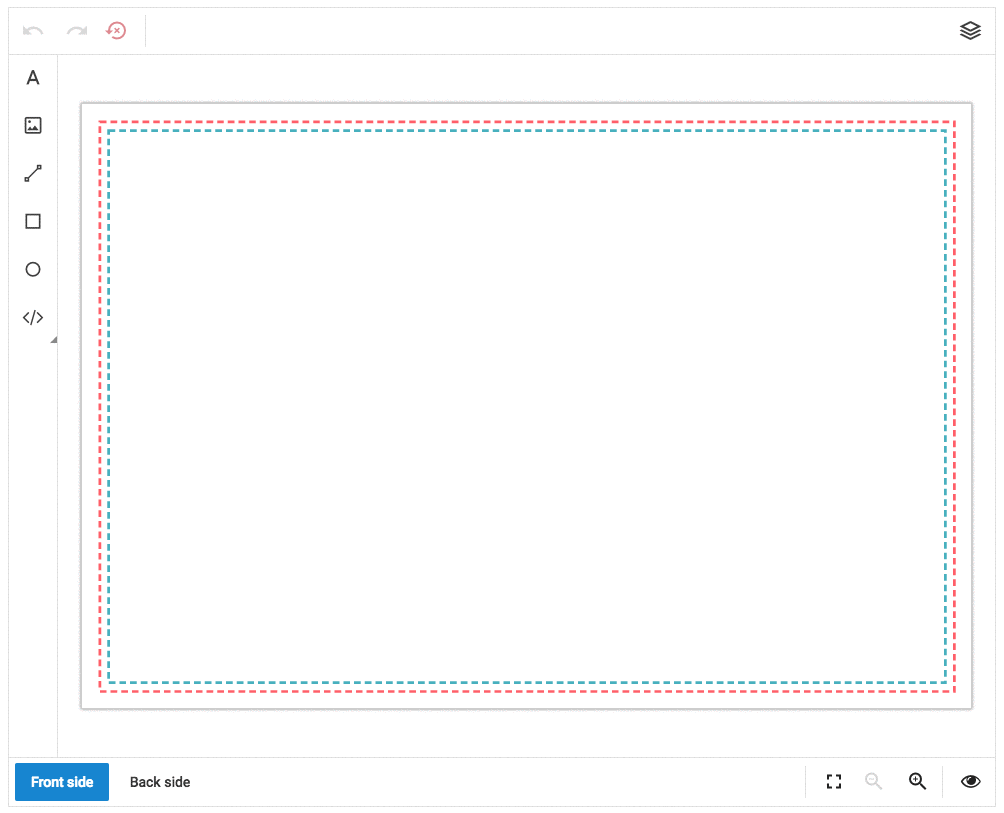 Step 5: Make the design unique
Add some simple resizable and customizable shapes to make the design yours.
Step 6: Make it personal for your customers
Get personal with data directly from your customers.
Please note: For dynamic coupon codes, we recommend keeping them under 10 characters to ensure proper usage and fit.

Step 7: Double check your design
With a click of the button, you are able to see print guidelines or switch to the back side of your postcard to add more content.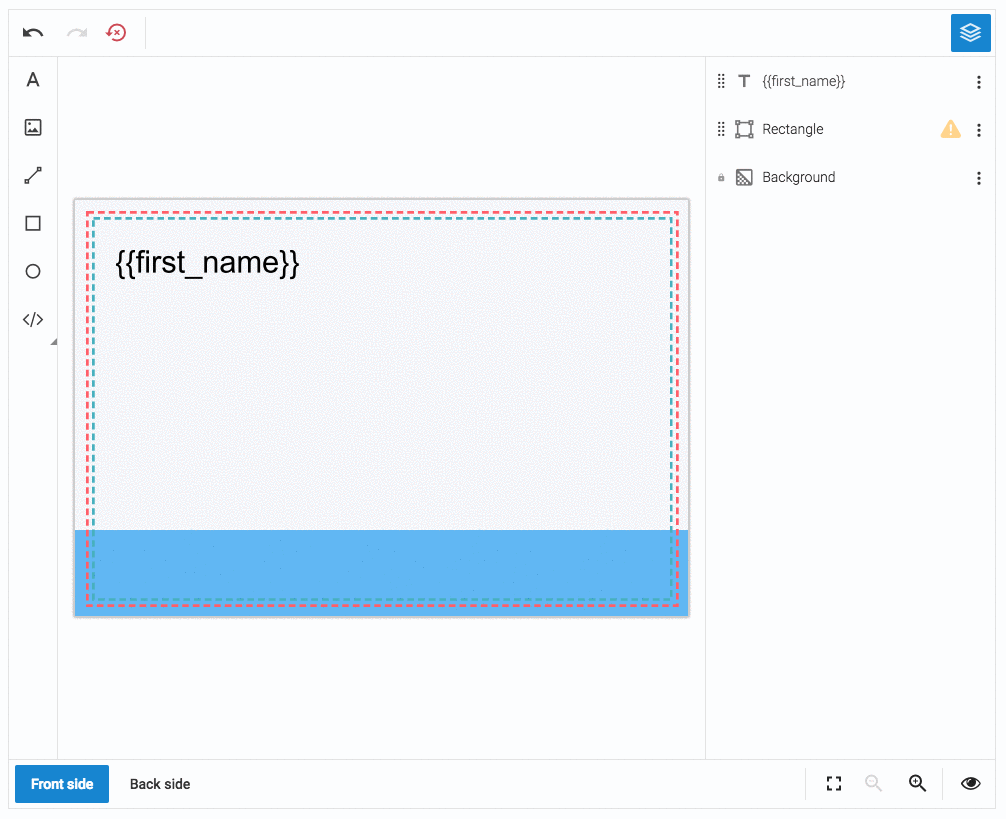 Step 8: Ready to Save?
When you are happy with your design click View Proof & Save and you'll see a low resolution proof of your design.

If the low resolution proof looks right, then click Save Design. After that you'll see your newly created design.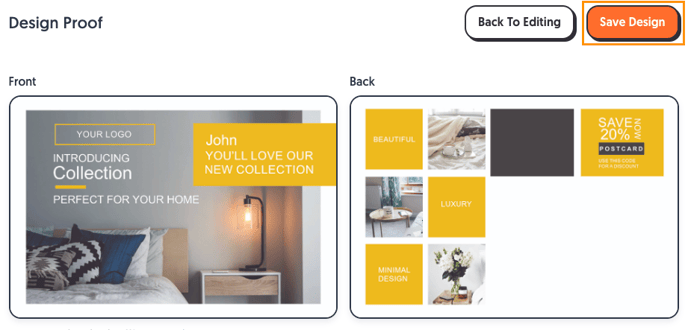 After you've saved your design, you'll also be able to see a high resolution version by clicking on the design preview.

This will bring up a high resolution PDF of your design.